The Elegance of 100% French Flax Linen
In the realm of luxurious fabrics, French Flax Linen holds a special place. We've intertwined this timeless elegance with an unwavering commitment to sustainable luxury. But what exactly makes French Flax Linen so special?
The Sustainable Choice.
What truly sets our 100% French Flax linen apart is the story behind its creation.
The flax plant, from which linen is derived, is a sustainable hero. It thrives with minimal water, flourishing largely without the need for pesticides.
Every part of the plant is used, ensuring minimal waste, truly embodying an eco-friendly spirit.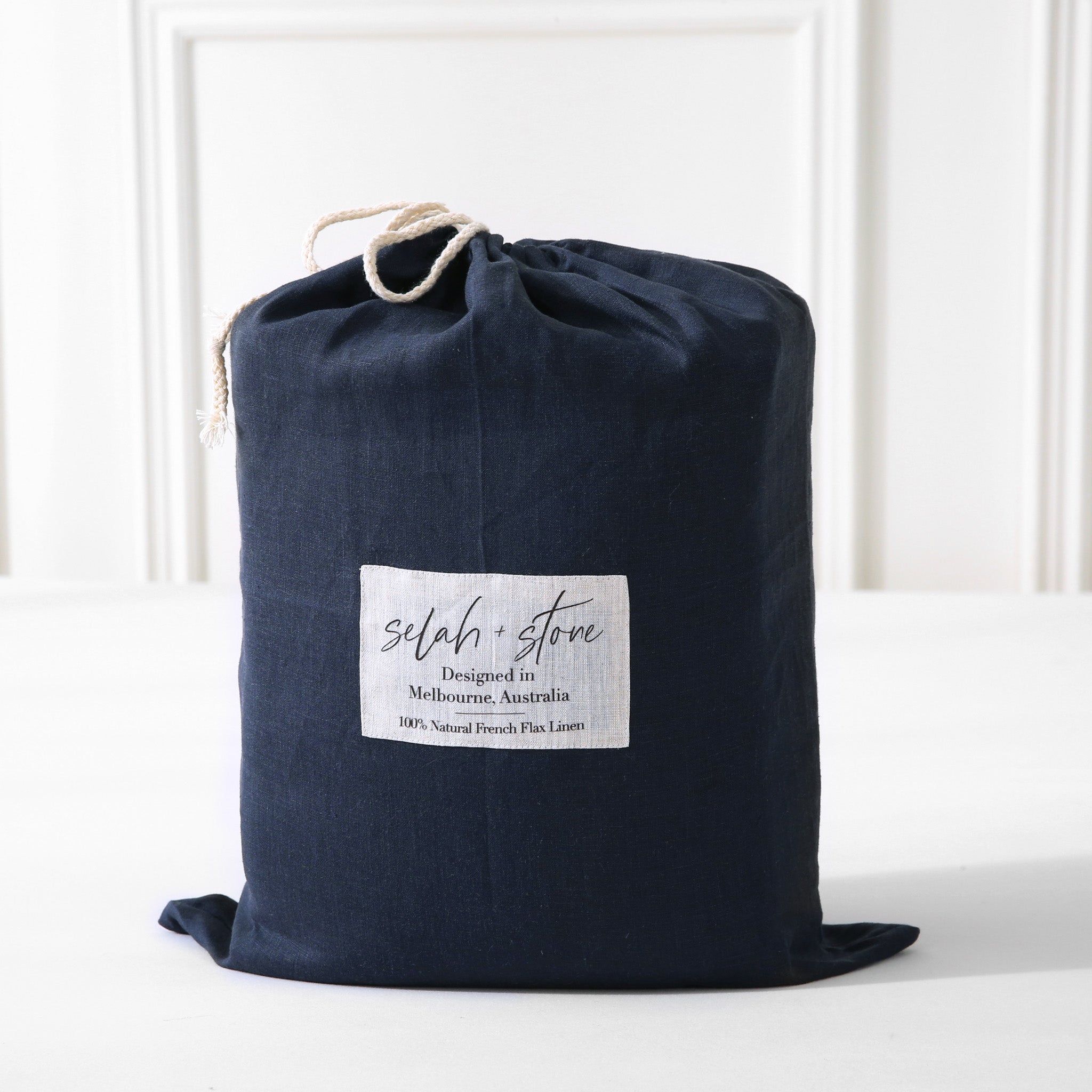 Sustainability & Certifications
To bolster our promise of delivering only the best, our products proudly wear the badge of:
OEKO-Tex Standard 100 Certified: This certification guarantees that our products have been tested for harmful substances, ensuring safety for you and our environment. This means each linen piece from our collection has been rigorously tested for any harmful substances, assuring you that you're nestling into safety each night.
ANNEX XVII REACH & AZO-FREE Dyes: We take utmost care in our dyeing process. The vibrancy of our linen's colors comes with its own assurance. Dyed meticulously with AZO-FREE dyes, we adhere to the stringent standards of ANNEX XVII REACH, ensuring no harmful chemicals come into contact with your skin.
100% Natural Unbleached Cotton Filling: Our Quilts and Coverlets are plush with natural, unbleached cotton, keeping you cosy without compromising on quality, toxin free or environmental responsibility.
Shop 100% French Flax Linen.
Ready to bring the magic of French Flax Linen into your home?
Shop our collection and feel the difference for yourself.
Every purchase not only elevates your living space but also contributes to a sustainable, toxin-free future.